AFI is launching the second House of Nala store in Sandton City
To celebrate AFI's 15th anniversary, the second House of Nala store is opening at Sandton City
Few would argue that African designers are the current toast of the global fashion industry. And we see this with magazines, fashion weeks and TV and film productions increasingly featuring the work of African designers.
No-longer is the African continent the place for global brands to be inspired for their next collection, but designers are becoming major players in the industry.
As the demand for African luxury increases, so must the stores and outlets that retail the garments
Following the 2021 launch of the House of Nala store at The Leonardo in Sandton, African Fashion International is excited to announce the launch of the second House of Nala by AFI store in Sandton City during AFI Fashion Week Joburg 2022.
The launch of the second House of Nala store also marks the celebration of 15 years of African Fashion International.
House of Nala by AFI in Sandton City (Shop U47A Upper Level) will be opened for retail from 17 November 2022 and will offer shoppers the opportunity to buy garments straight off the AFI Fashion Week Joburg 2022 runway.
"At AFI we have spent 15 years building the best, one-stop lifestyle platform for consumers looking for unique African fashion and guiding sellers reach a global, premium market. We remain an optimistic celebrator of Africa's creative gifts," says The founder and executive chair of AFI, Dr Precious Moloi-Motsepe.
"While many may see this year as doom and gloom for African designers and retailers, with the new House of Nala store, we are creating a safety net for all stakeholders allowing them to build and grow through a crisis instead of succumbing to it."
The store will showcase pan-African designers and provide easier access to African luxury. It's a chance for fashion lovers to experience the apparel and get to understand the stories African designers are telling in their designs.
The launch of House of Nala Sandton City is a significant step forward in making African luxury more accessible.
AFI is committed to promoting African talent and celebrating the continent's rich cultural heritage through fashion.
We are proud to be able to bring African designers to a wider audience and help them build successful businesses. With clothes, shoes and accessories produced in Africa, the House of Nala is the perfect place to find unique designs from across the continent.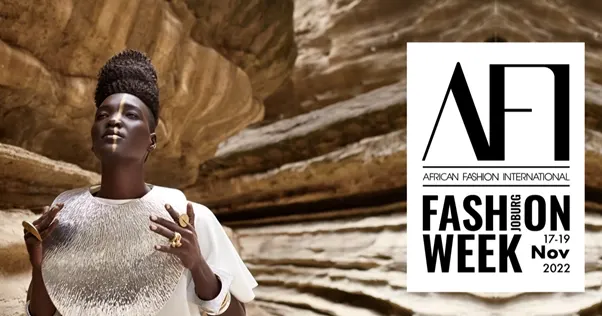 AFI Fashion Week Joburg 2022 is taking place on 18-19 November 2022 at The Diamond Walk, Sandton City.
The AFI Masterclass 2022, which features Gavin Rajah, Felipe Mazibuko, Anna Ngann Yonn, and Bronwyn Williams from Flux Trends, will take place at The Catalyst Hotel in Sandton on 19 November 2022.
The full schedule of activities taking place can be found on the official AFI website here.
To purchase tickets, click here