Leading African fashion designer, conferred with an honorary doctorate by Tshwane University of Technology
David Tlale is honoured with a doctorate for his exemplary career in fashion
Tshwane University of Technology (TUT) has conferred an Honorary Doctorate in Arts and Design to fashion designer David Tlale, in recognition of his significant contribution to the fashion industry in South Africa.
David Tlale is a name synonymous with luxury fashion produced in Africa. He is a respected designer who has made a significant impact on the local industry. This is a well-deserved recognition for Tlale, who has worked tirelessly to promote fashion in South Africa and to grow the industry.
Tlale is the founder and creative director of the House of David Tlale, a Johannesburg-based fashion house that specializes in haute couture, ready-to-wear, and bridal wear.
In addition to his work in the fashion industry, Tlale is also an entrepreneur, philanthropist, and social activist. He is a vocal advocate for the empowerment of Black youth and women and has been involved in several initiatives to promote entrepreneurship and skills development in South Africa.
In his address, Tlale spoke about the importance of education, respect, and hard work, saying that they had been key to his success.
"All the teachings you received while growing up, they need to stay with you," he advised the graduates during his commencement speech.
"And today I am standing here as a proud product of Vosloorus. Because those teachings are instilled in me. And this is why as the House of David Tlale we are able to excel, both locally and internationally."
Tlale went on to tell the story of how he built his career after his studies at Vaal University in 1998, to be the storied fashion brand it is today.
"When I started my business, I used to work back home in Vosloorus, in a two-room building. One was a bedroom and the other was a tiny studio that I built. I started with a small domestic sewing machine my mother bought for me.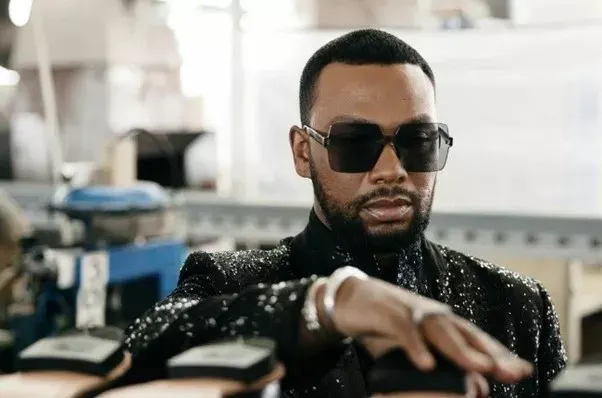 "Slowly I started making money and bought an industrial machine, an overlocker, and today we employ over 52 people on a fulltime basis. This is all thanks to that small domestic machine. Never undermine small beginnings."
It was during his trip with African Fashion International to Paris Fashion Week in 2007, that Tlale had an epiphany and changed his business model.
"It was my first time in Paris, and we received great reviews for our collections. After that trip, my perspective and journey of who we are as the House of David Tlale changed completely. It is then that I decided that we were going to be a luxury brand, that we were going to work hard, and we are going to be excellent in everything we do. And we came back and did that."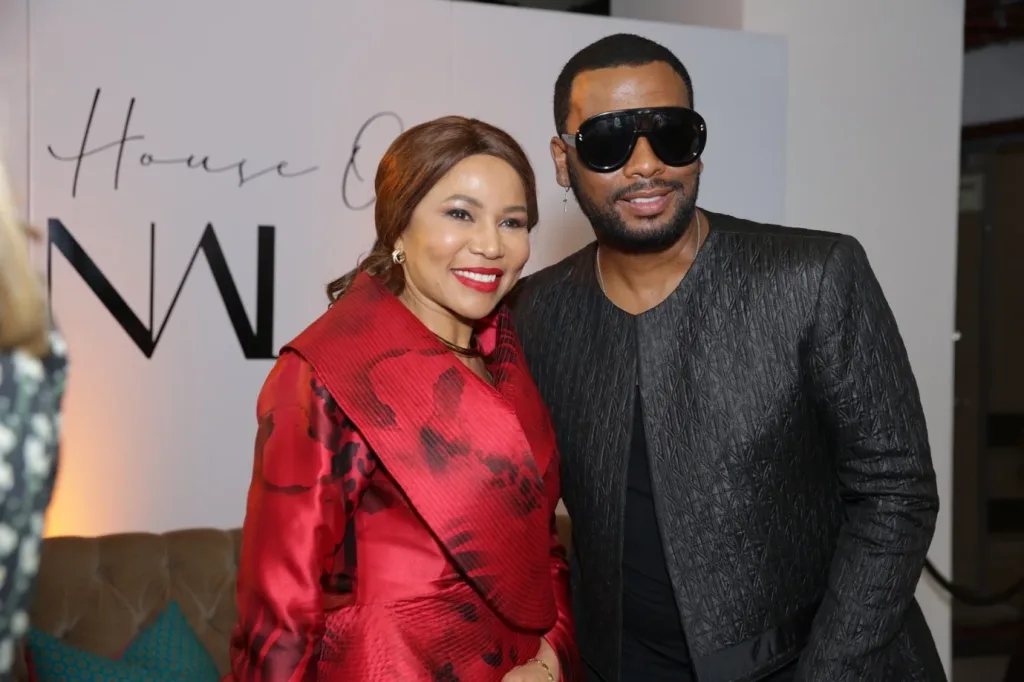 As one of South Africa's leading fashion designers, David Tlale has been making waves in the industry for many years. His unique designs and unrivalled talent have earned him international acclaim. He has showcased at some of the world's most prestigious fashion weeks, including New York Fashion Week, and most recently Portugal Fashion Week. His work has also been featured in major fashion glossy publications locally and abroad.
It is often said that great things come from small beginnings. This couldn't be truer for world-renowned fashion designer, David Tlale.
:
"Humble beginnings have a tendency of creating greatness. And simple beginnings do so as well," Tlale said in his speech.
"Because in the days we live in… everyone wants to be famous without working hard for their vision. All thanks to social media and the peer pressure we live in. What I want to tell you today is, to take it easy. Take it slow. One day at a time. And as I speak to graduates today, this degree you are receiving today is a huge responsibility. Now your life begins."
This is a huge honour for Tlale and is a testament to his hard work and dedication to his craft. It is a fitting recognition of his significant contribution to the country's fashion scene.