African Fashion International's AFI Masterclass 2022 to delve into Trends 2023 during AFI Fashion Week Joburg 2022
Gavin Rajah to lead the Trends and Sustainability conversation at the AFI Masterclass 2022
As the AFI Fashion Week Joburg draws near, so does the opportunity to learn from some of the top minds in the industry at the AFI Masterclass.
The AFI Masterclass 2022 is taking place on Saturday, November 19, 2022, at The Catalyst Hotel in Sandton, will focus on unpacking The Big Trends for 2022/2023 .
While the AFI Masterclass is industry focused, it aims to attract thought leaders, creatives and innovators who contribute to innovation and growth in the creative and consumer sector.
With technological and economic disruptions taking place at such a rapid pace, businesses and especially fashion entrepreneurs, need to be more agile and adapt to the changing business environment.
AFI prides itself in being the home of African creatives, providing a platform for learning, ideas exchange and growth. We seek to help audiences discover the intersections between digital and physical experiences, sustainability, creativity and the democratisation of fashion.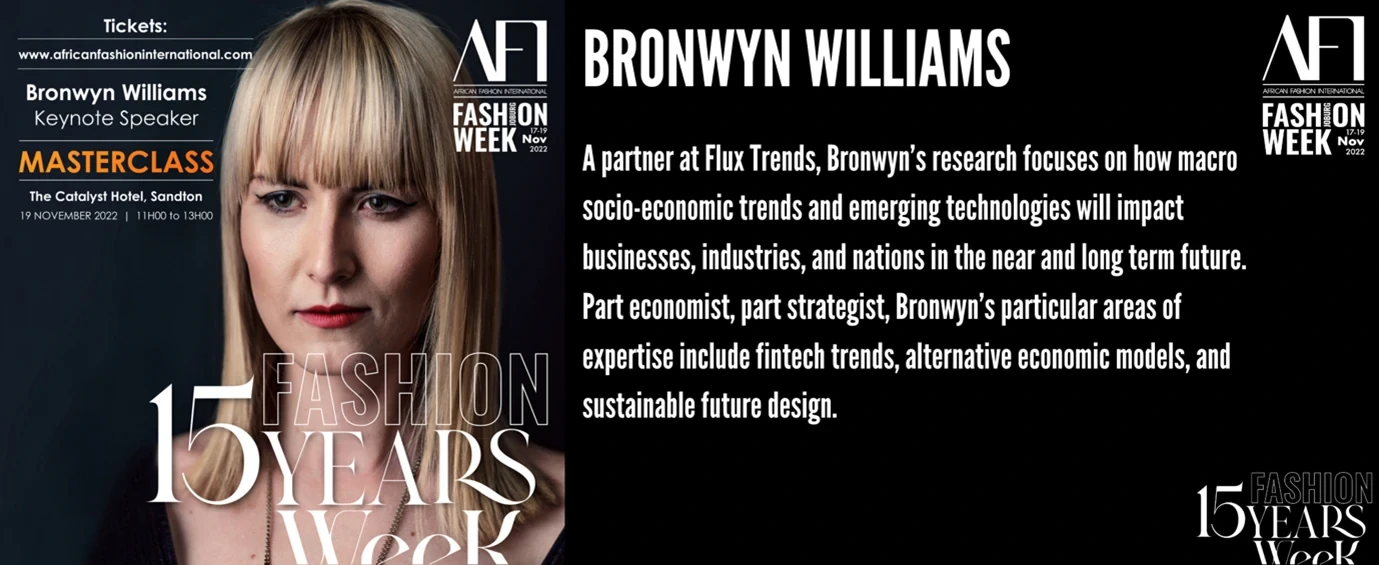 It is with that in mind that AFI has assembled an impressive list of speakers, making the AFI Masterclass a must-attend event for fashion scholars, entrepreneurs and those interested in the business of fashion.
As a leading international authority on fashion, Gavin Rajah is the perfect person to facilitate the AFI Masterclass Trends 2023.
The AFI Masterclass will kick off with a keynote address by Bronwyn Williams of Flux Trends, where she will be speaking about sustainability and the fashion industry.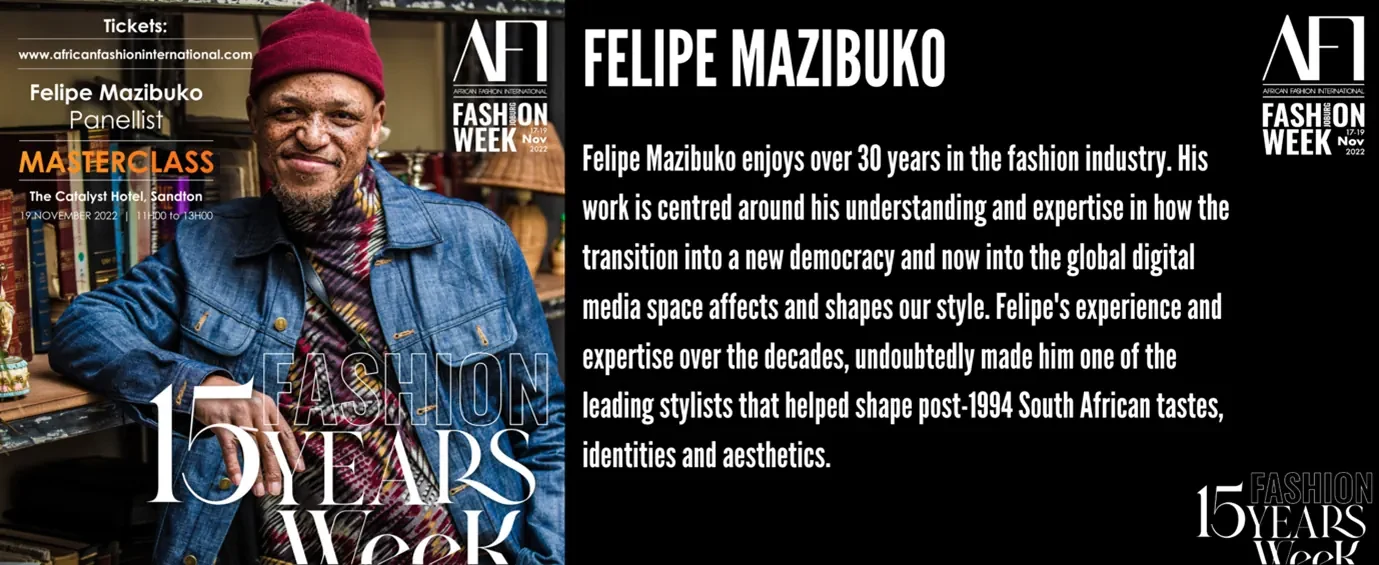 Gavin Rajah will then be joined by a panel of experts; South Africa's Felipe Mazibuko and Cameroonian designer, Anna Ngann Yonn of Kreyann', and together they will share insights on the latest trends that will be shaping the industry in the years to come.
Attendees can look forward to them sharing their industry expertise and knowledge on what we can expect to see in the world of fashion over the next few years.
This is an incredible opportunity for African creatives to learn from some of the best in the business. And to prepare fashion entrepreneurs for the rapid changes happening in the fashion industry.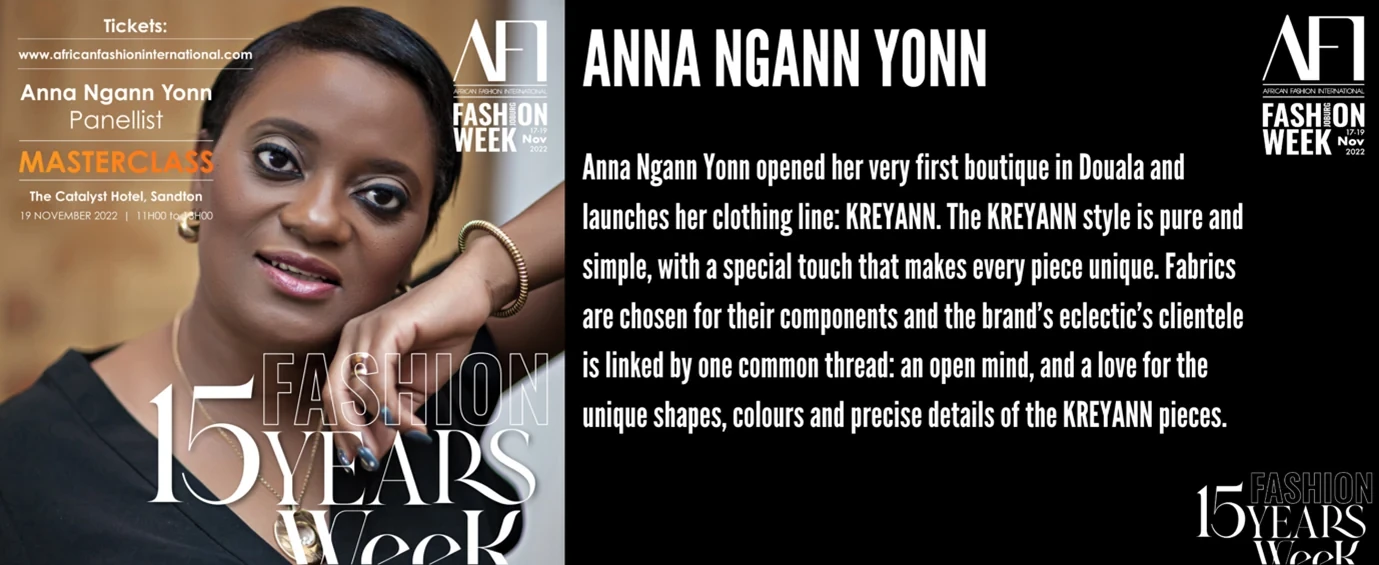 Since its inception, the AFI Masterclass has established itself as a leading platform for discussion and debate on all things fashion, from an impressive line-up of industry legends sharing their knowledge and expertise.
If you're interested in staying ahead of the curve when it comes to fashion and getting a head start on your career in fashion, this is the event for you.
Tickets retail for R350. Click here to purchase.