AFI Fashion Week Joburg 2022 producer, Andiswa Manxiwa, talks about the state of the modelling industry today
Ahead of the AFI Fashion Week Joburg 2022, show Andiswa Manxiwa talks to AFI about the casting process and the state of the modelling industry today
As we walk into the conference room at The Catalyst Hotel in Sandton, it's packed with beautiful people. They are all transfixed, listening attentively to Andiswa Manxiwa.
It appears like she's reading the models of the riot act. It's almost like a crash course in how to grab her attention and book their slot as one of the models at AFI Fashion Week Joburg 2022.
She commands attention, is stern and lists the things she wants from the models during the casting. As she dismisses them from the room before the casting begins, she relaxes, smiles and comes over to greet the AFI team.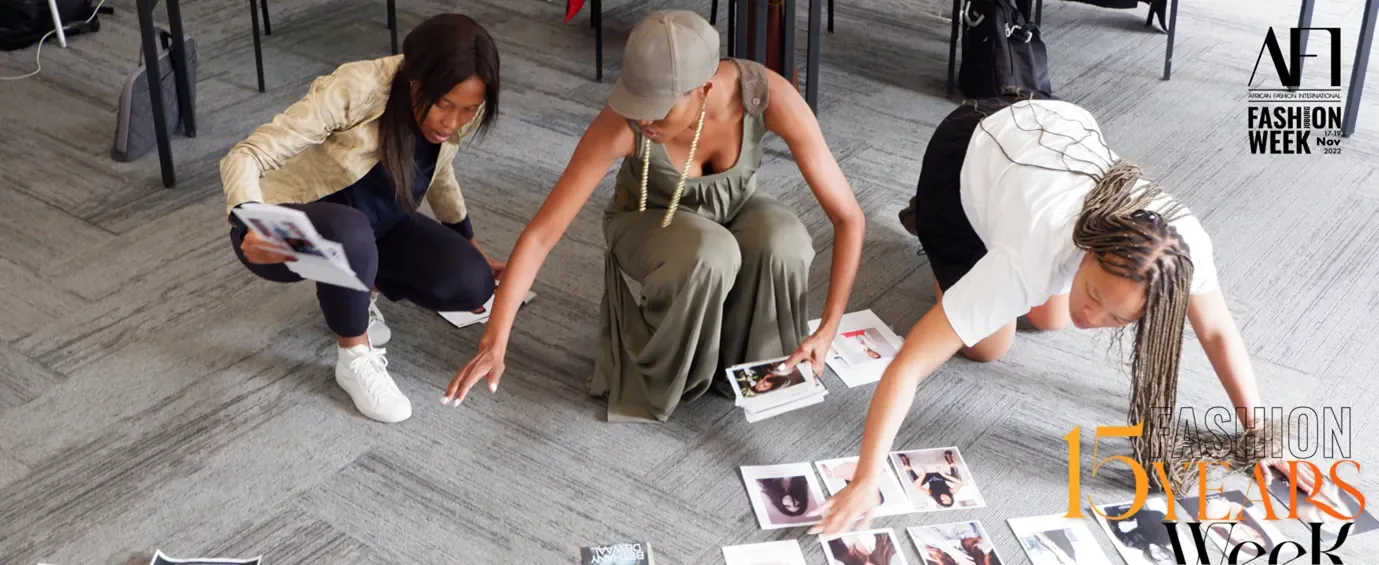 It's when we speak to her later that we understand why she was so stern. The models today are just not as hungry as she and her peers were.
Andiswa has enjoyed a career in fashion for two decades. She was first scouted as a model in 2002, which ended up with her moving to New York City, featuring in editorials and runways alike. On her return home, she became a mainstay on the runways of Africa's fashion capitals and editorials. She was (and remains) a favourite of the continent's top designers.
But she has always wanted more. Modelling has a short shelf life and unless you're lucky to be constantly booked, it's important to quickly diversify. And that's what Andiswa did.
Now a casting director, runway coach and fashion show producer, she will be once again producing at AFI Fashion Week Joburg 2022 at the Diamond Walk in Sandton City on November 18-19, 2022.
We spoke to the model after the casting process to get her thoughts on her career, the state of modelling in the continent and pivoting to producing fashion shows.
When you're casting, what is the key thing you are looking for in a model?
What I have in mind is a model with personality. Most of the time models think that just because I'm tall and "leggy", I'll make it. But if you don't have the right personality in the right proportions and the right attitude to sell the outfit, I can already tell from the casting. So I am always looking for models who'll carry the garments best.
What are your thoughts about the current state of the modelling industry? Has it improved or is the standard dropping?
There is a term I am using with models, something that is trending is: "the models are getting worser". I just feel that the younger models are not ambitious as the older models used to be. They just feel that they look good and they will get the show, but they don't actually understand what is expected of them, hence I feel like the standard is dropping because of that.
What's the solution to the problem so the situation improves?
I think there's a need to train models so that they are aware because they don't have time. We used to get trained and get pep talks in terms of what is expected of us. Instead, the industry is taking these young models and throwing them into the deep end to swim. So I think that it's important that for the fashion shows, we have a talk with them so they understand what is expected of them.
What were your criteria for AFI Fashion Week Joburg, especially since it's a fashion show that will be celebrating 15 years of AFI?
I specifically looked for inclusivity and diversity. We wanted a nice mix of young and old, diverse races. We wanted the best. The turnout was absolutely amazing, so thank you to the agencies.
What has shaped your career as a model and now a casting director and producer?
When I started modelling about 20 years ago, one of my favourite things about modelling was the runway. So, I immediately got into it and luckily I was groomed by a very particular man; Jan Malan who many will know. He quickly taught me what a runway model should look like and I immediately put my act together and I knew exactly what was expected of me.
The full schedule of activities taking place can be found on the official AFI website here.
Tickets are retailing for R450. Click here to purchase tickets.