The resurgence in popularity of kaftans reminds me of my grandmother. She is one of the most stylish women I have ever come across. I have always looked at old family pictures of her with admiration at how well put together she was. Whether it was her maxi dresses worn with impossibly high platforms, to kaftans she would wear with high heeled pumps and a clutch bag, she was the ultimate fashionista.
When I was younger, she would tell me of her fashion exploits and the fun she would have, dressing up with her sisters and friends, and going to Ladysmith Black Mambazo and Soul Brothers concerts in the 70s and 80s. They would have one reprieve during the difficult days of Apartheid South Africa.
Now 85, she still puts a lot of effort into how she looks, making sure that she makes a statement. At a recent family wedding, she wore a loose fitting dark floral tunic dress with splashes of pink and a matching pink fascinator.
As she appreciated the compliments she was receiving from guests, it made me recall the many times she would arrive at an event, looking very different from everyone else.
While others would be in matronly ensembles, she would be wearing something different, like a kaftan, worn with a wide brimmed hat or turban, breezily greeting everyone, while eliciting looks of envy and admiration. The glimmer in her eye always made me smile.
Kaftans have been wardrobe staples for centuries and are traditional garments. Kaftans were worn in Asia and the Middle East and thanks to kaftans being both luxurious, yet easy garments to wear, the rest of the world started appreciating and wearing them.
As we prepare for the warmer months in the Southern Hemisphere, it's time to plan what our Spring/Summer wardrobe will look like, and we can predict that Kaftans will be on the radar of the most stylish people this season.
Today, many women are using these garments as stylish cover-ups for swimwear. However, there's more to kaftans.
It really is a garment that will serve many purposes for you this season. They are garments that can easily be dressed up or down: you can go from pool-side chic to glamorous in a minute, by just changing your accessories.
Here are the picks of the kaftans available for purchase and pre-order at House of Nala and our tips on how to wear and style caftans.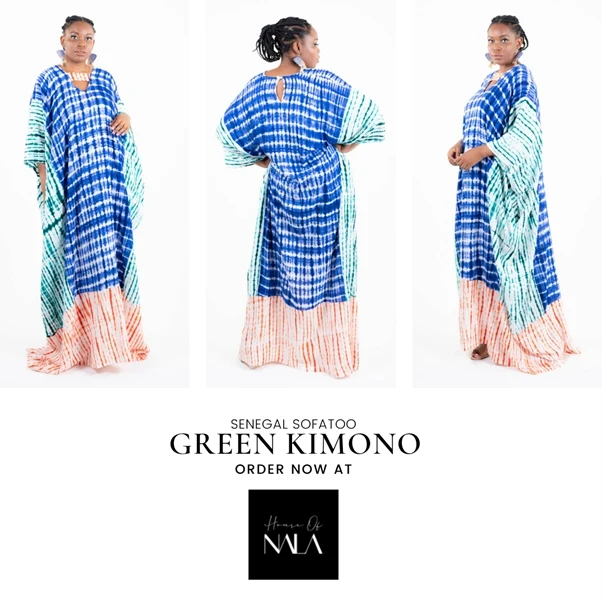 First shown at Joburg Fashion Week in November 2021, this regal blue, green, orange, and white tie dye kaftan by Senegalese brand, Sisters of Africa, screams luxury. You can wear it loose or with a corset belt to cinch the waist, adding definition and shape to your garment, while elevating it.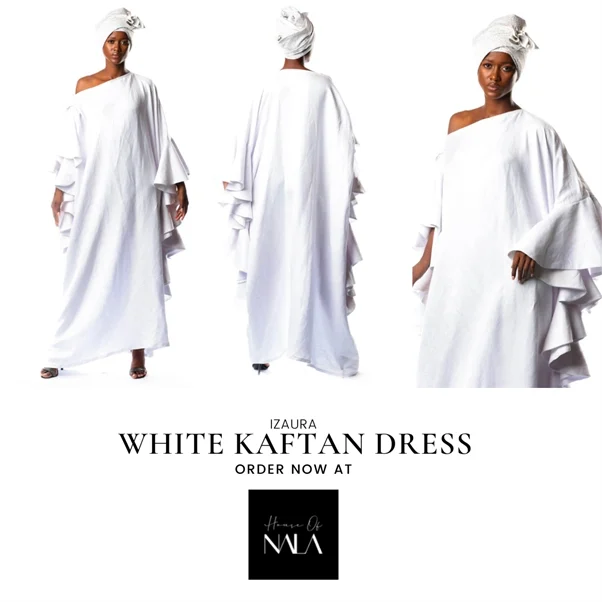 Channel your inner spiritual priestess in this asymmetrical white linen kaftan with bell sleeves by Botswana based brand, iZaura. It's a showstopping kaftan that will grab the attention of whoever is wearing it and for the right reasons. Wear it with platinum accessories (try the Plat Africa range available at House of Nala). Shoe choice? A pair of glitzy boots, that will add sensuality to your outfit.
Heidi Lifestyle has created a garment that really showcases why kaftans have been a beloved garment, for centuries. The ornate print, beading and tassels, add to the luxe appeal, while the silk fabric makes it perfect for the season. A must-have for resort-wear this season. Wear it as a cover-up for your swimsuit, or up the glam ante by pairing it with a pair of coral or white sandals, a longline necklace to showcase the deep V-neck, large, beaded bangles, and a Panama hat.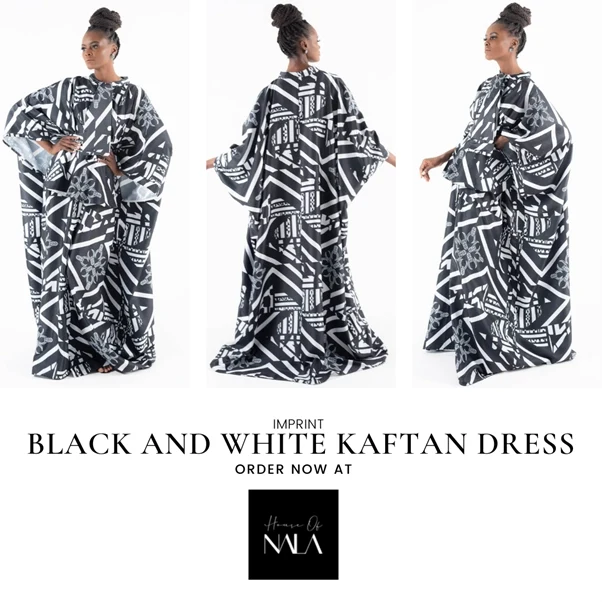 The kaftan alone is enough to make you want to open your purse and purchase it. The print makes it a true object of desire and one that will always be stylish, no matter the season. Imagine walking inside the foyer of a Moroccan hotel, in a wide brimmed hat and sandals, or dressed up with white platforms. A showstopper of a look.