Pearls, diamonds, hats, gloves and the ensemble dress: Queen Elizabeth's impact on the style of conservative Black women
The passing of Queen Elizabeth II elicited mixed reactions around the globe, especially in the former British colonies. The conversation on social media has been emotionally charged and has led to fierce debates about the impact of the British royal family on the world.
What has also come across, very heavily, is the impact of Queen Elizabeth on the dress sense of many women.
Her style was simple.
A strand of pearls (or diamonds). A fancy hat. A bright ensemble. Gloves. A demure handbag. Those four items were the style arsenal of the late Queen Elizabeth II.
Her garments, especially in the 80s until the recent celebrations of her diamond jubilee, saw her wear two-piece and three-piece ensembles, almost always finished off with an overcoat. She had a healthy dalliance with pastels, before going full force in vivid shades, which made it easy to spot her
Embed from Getty Images
And because of her choice of clothing, she became the go-to style icon for several older women, including Africans, whenever they needed to be dressed to the nines.
My grandmother is one of those women. A fan of the queen's dress sense she, her siblings, and her friends have all looked to her as a beacon of what constitutes style for women of a certain age.
I have accompanied her on many shopping trips and have learned what she likes. As she got older, she trusted me to sometimes shop for her, giving me an instruction- "Something Elizabeth would wear."
When my aunt was getting married a few years ago, I was assigned to shop for my grandmother. So, there I was going to various malls in Durban, looking for a hat, pearls, a brooch, and a dress that would be worthy of Queen Elizabeth.
It took me a month and a visit to a vintage store before I found everything.
When she was dressed in her navy dress with a matching lace overcoat, three strand pearls, and a fascinator, she looked every inch as royal as possible.
I recall many times when my grandmother and her friends would plan trips to boutiques that stocked garments that were like the dresses and coats the late queen would wear. And when they wouldn't find something to their liking, they would simply refer to Hello magazine, cut out a picture of the queen's latest look and take it to their seamstress. A few weeks later, they would have the outfit and they simply had to just buy the matching hat, pearls, low-heeled shoes, and handbag to complete the look.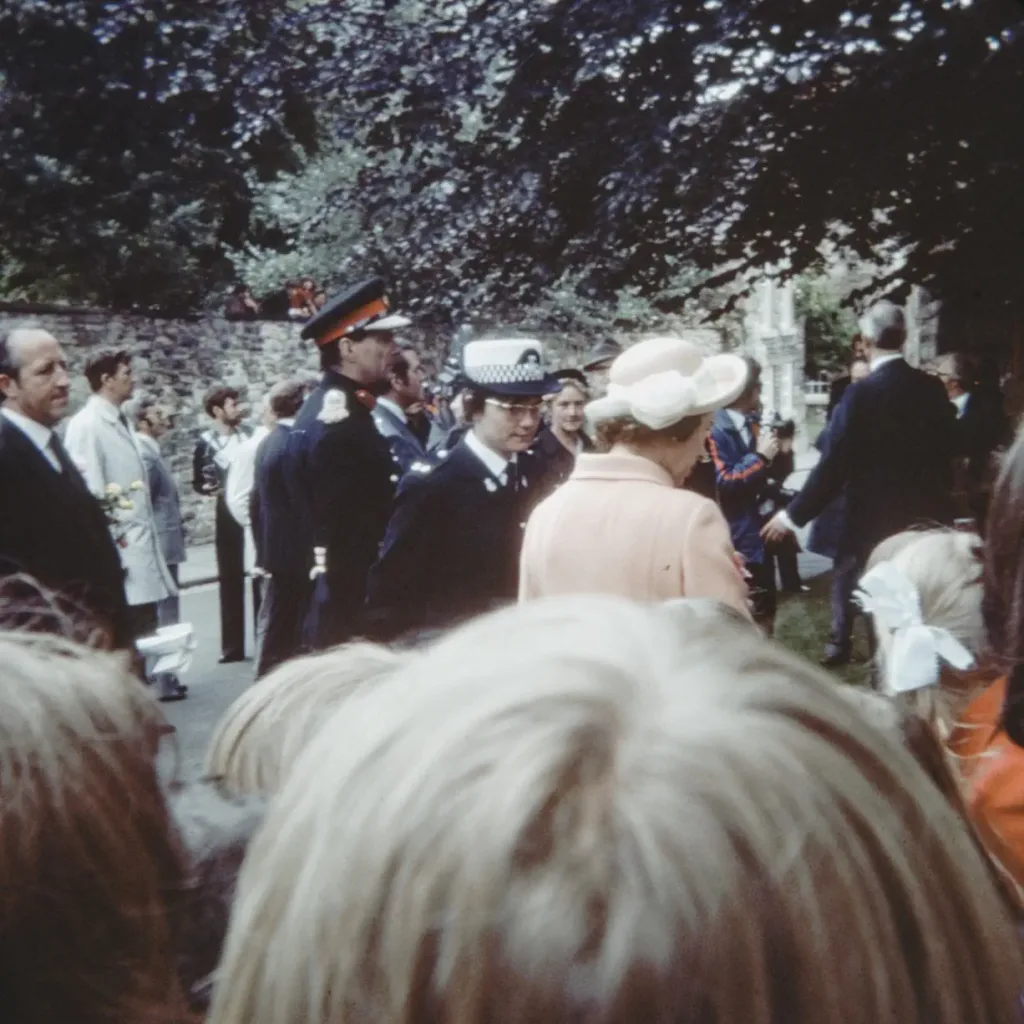 It was always funny seeing them together at special occasions, decked out on their Sunday, or in this case, Queen-ly best. So dedicated they were to the look, that it became a major part of their image.
When news of the queen's death broke, my immediate thought was about how would we were going to break the news to my grandmother. While she was not a fan of the wider members of the British royal family, she did respect the queen and her fashion sense.
And that is the impact that royals, especially members of the British royal family have on the fashion industry- they are the original influencers and global trendsetters.
The Impact of Royalty on Fashion
As some of the most photographed and most visible people in the world, it makes sense that what royals, especially royal women wear, is a big deal in the fashion industry.
Recently, Queen Rania of Jordan made waves when she wore a design by Thebe Magugu for AZ Factory. The queen, who many regards as a style icon, increased interest in the look that Magugu first designed for the Alber Elbaz tribute show in 2021.
Queen Rania wore a blouse featuring a fake pocket that looked like it was stained in blue ink. The pleated skirt featured a jagged and asymmetrical hem, and a loose silk ribbon used as a belt.
The conversation created around her outfit was a reminder of the impact of royal women and their style.
Embed from Getty Images
We have only seen it with the two latest members of the British royals, Catherine, Princess of Wales, and Meghan, Duchess of Sussex.
Both have been a triumph for the industry, with most of the items they wear becoming sold out almost immediately. Brands enjoy more than a 150% increase in interest and sales when these two women are seen in public- and forcing them to speed up production to provide retailers with apparel.
The same can be said of Queen Letizia of Spain, Princess Charlene of Monaco, Queen Mathilde of Belgium, and Sheikha Moza bint Nasser Al-Missned of Qatar. They are all regarded as style icons and enjoy avid interest from fashion lovers.
When Ogiame Atuwatse III the Olu of Warri in Nigeria's Delta State was coronated, there was immediate interest in his wife, Olori Ivie Atuwatse III. She has been heralded for her style, especially how she seamlessly merges traditional and western fashion, using traditional West African fabric, prints, and headgear.
As the world prepares to say its final goodbyes to Queen Elizabeth II, one thing will remain- her impact on style.