Thebe Magugu handpicked by Christian Dior for a limited-edition capsule collection
Thebe Magugu collaborates with Christian Dior in aid of Charlize Theron's charity
What does it mean to be a successful designer? Is it wealth, fame, influence? Some would say a mix of all three. But what we are certain of, is it's when everyone wants a piece of your talent.
And that's the case with South Africa's Thebe Magugu, who has added another feather to his already burgeoning cap.
The Kimberly-born designer has announced a collaboration with fabled the French Maison, Christian Dior.
Dior, owned by LVMH, announced the brand's collaboration with the Johannesburg-based Magugu on Tuesday.
Magugu was approached by Dior creative director, Maria Grazia Chiuri to interpret Christian Dior's famous New Look, a silhouette which changed fashion forever. This collaboration is in aid of South African actress and Dior ambassador, Charlize Theron's charity, Charlize Theron Africa Outreach Project (CTAOP).
"He revisited these items which are now part of my creative alphabet at Dior, adding his own signature," Chiuri said to Women's Wear Daily. "We went from a silhouette with a Bar jacket to a printed T-shirt — an interesting take on this emblematic look, which truly connects both of our approaches."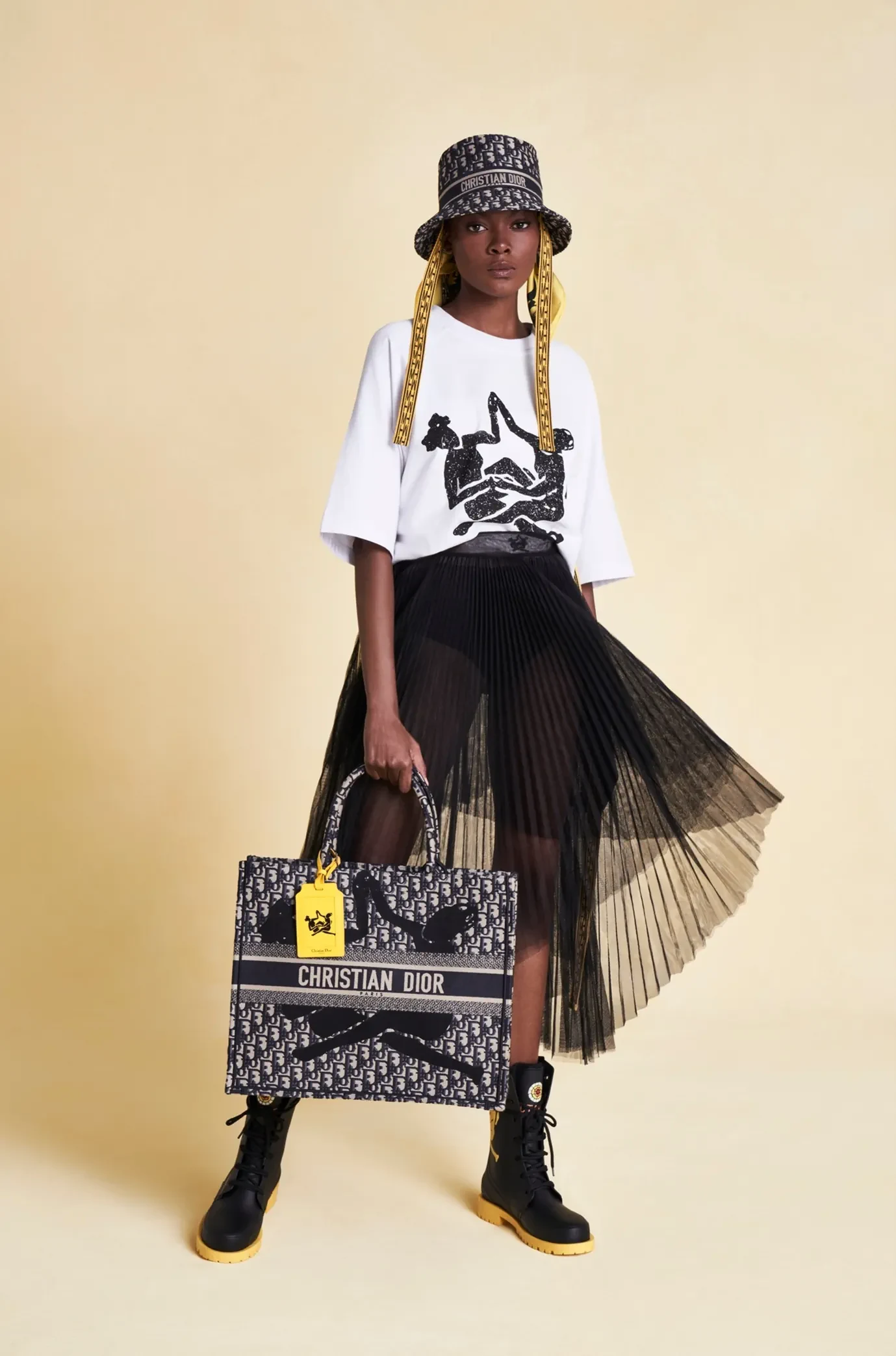 To add a modern twist to the collection, Magugu created a cotton T-shirt (emblazoned with the signature Thebe Magugu logo) with inseam straps that allow the wearer to cinch their waist, as per the New Look silhouette.
There's also a pleated tulle skirt, a bucket hat with the on-trend dangling cords (also featuring Thebe Magugu's signature sisterhood logo), Diorcamp boots and a silk scarf. There's also the in-demand Dior Book Tote with the Thebe Magugu sisterhood logo intertwined with the classic Dior logo.
On the collaboration, Magugu told WWD that Chiuri put him at ease during the process. "I think she even asked the first question to gently ease me into it. I think it's quite exciting seeing how two brands from such completely different heritages, histories and geographies come together to sit down and have a visual conversation," Magugu said.
EMBED:
Embed from Getty Images
The latest Thebe Magugu collection showcased in London during Fashion Week.
He won the 2019 LVMH Prize, which Chiuri judged, and it is where Magugu piqued her interest and was fascinated with how he religiously produces his collections from South Africa.
It is the fourth major collaboration that the AFI Fastrack 2015 alumni has done this year. Magugu was picked by Johann Rupert's Richemont to be the first guest designer of the late Alber Elbaz's brand, AZ Factory. Adidas then followed, where the range was first worn by the brand's tennis ambassadors. US Vogue then picked Magugu for a special project with Chiuri's former collaborator, Valentino's Pierpaolo Piccioli which was published in the fashion bible's September issue. And now it's this collaboration with Dior.
Magugu is regarded as one of the most important new voices in global fashion and it's thanks to his authentic designs and telling the African story through his garments.
Dior has already contributed to the CTAOP. The charity was founded in 2007 by the Academy Award winning, Benoni-born actress, to aid AIDS prevention and education programs for young South Africans.
This limited-edition collection will be available from October 27 in Dior's most prestigious boutiques in Paris, France; New York, and Los Angeles, California.