Object of Desire: Tumi Captivating's pleats collection for Spring 2022
Tumi Captivating's Pleats Collection for Spring 2022 is in high demand this season
It's light, airy and has a silk touch that is refreshingly smooth on the skin. That's one way we can describe the Tumi Captivating Spring 2022 collection, which is predominantly pleats and blouses.
Using fabrics like barbie, duchess satin and mini matt, she has successfully used the fabric's qualities, which also allows for it to drape the wearer's body. Add the on-trend pleats in various vivid colours, and then you have what one can call a must-wear garment.
We spoke to designer Boitumelo Nakedi about her design process, choosing the fabric and how she incorporated the Spring 2022 trends into her collection.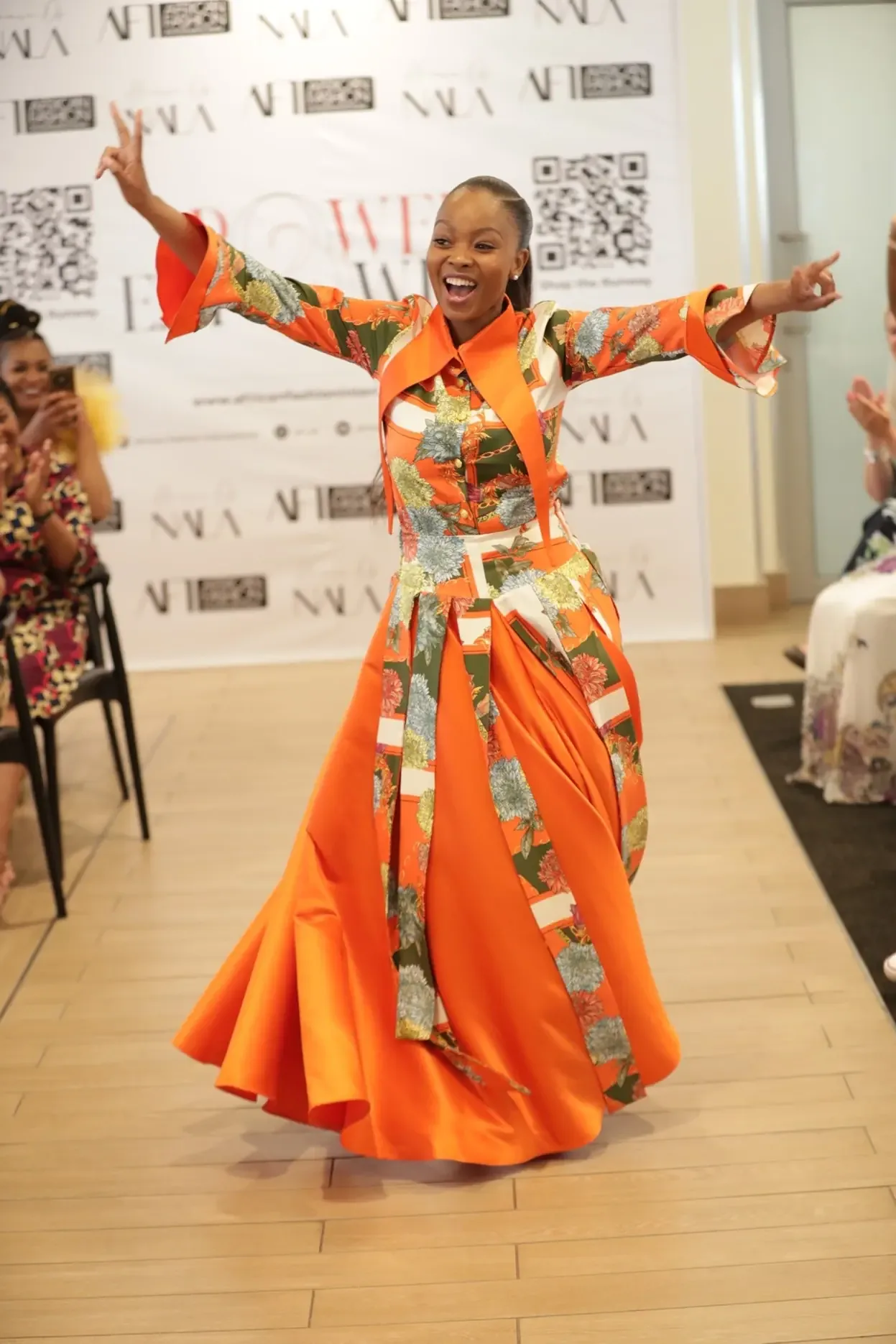 What's the story you are telling with your collection this SS22/23 season?
The collection is about new energy and is influenced by the rainbow colours that reflect the diverse country we are in. The fabrics we've chosen are light yet of good quality for our clients. They are soft on the skin and are breathable for our sunny spring days.
When you were doing your research and mood board, which colour schemes, fabrics and textures were a must-have in your collection?
We've considered various fabrics for our collection this season, such as barbie, mini-matt, duchess satin etc. These fabrics offer a variety of colours, breathability, and ease of fit yet not compromising on quality. Having observed mood boards of different celebrities and fashion trendsetters, certain colours stood out which were clearly common for this season. We, therefore, considered the following colours for the message they represent: Royal blue (royalty, authority, confidence). Orange (energy, excitement, creativity). Pink (feminine, playful, happy). Green (growth, fresh, joy). Purple (honour, luxury, mystical).
Is it a collection that will excite those who have had to stay cooped up at home for the bulk of the past three years?
During the lockdown, people were locked up and typically dressed down in boring comfort or home clothes. Spring has a way of getting people to come out and play and this year is no different. This season provides an opportunity for them to hit the streets with confidence and boldness, clad in feel-good fashion items. Who better helps them express their boldness than the fashion collection of Tumi Captivating? Our pieces will surely lift their moods up.
All these looks are available for purchase and pre-order at House of Nala, 3rd Floor, The Leonardo in Sandton and on the House of Nala e-commerce platform. To book your appointment, send an email to pnkosi@afi.za.com