AFI Fastrack alumni, Thebe Magugu is a truly global player in the fashion industry, thanks to collaborations with Valentino, Vogue, and the latest Adidas collection
Thebe Magugu is an in-demand fashion designer thanks to his unique point of view
There's something about Thebe Magugu that makes you take a moment to pause and reflect on what is possible when time, opportunity, talent, and hard work come together. And while you reflect, you can't help but think just how much of an ordinary person he is.
Few African designers have had the level of success that Thebe has. And yet even with all that success, he is humble. It is still a surprise to many that Thebe still resides in South Africa, instead of Paris, even after achieving global success and being the fashion industry's wunderkind.
But when you look at it, it makes sense. The Thebe Magugu brand aesthetic is informed by his experiences in South Africa and by extension, the African continent. He references what he knows in his designs, which is what brings that authenticity to his work. He has been a contributor to changing the Western world's perception of what African fashion is.
His work has always been centred around his community and hometown, Kimberly.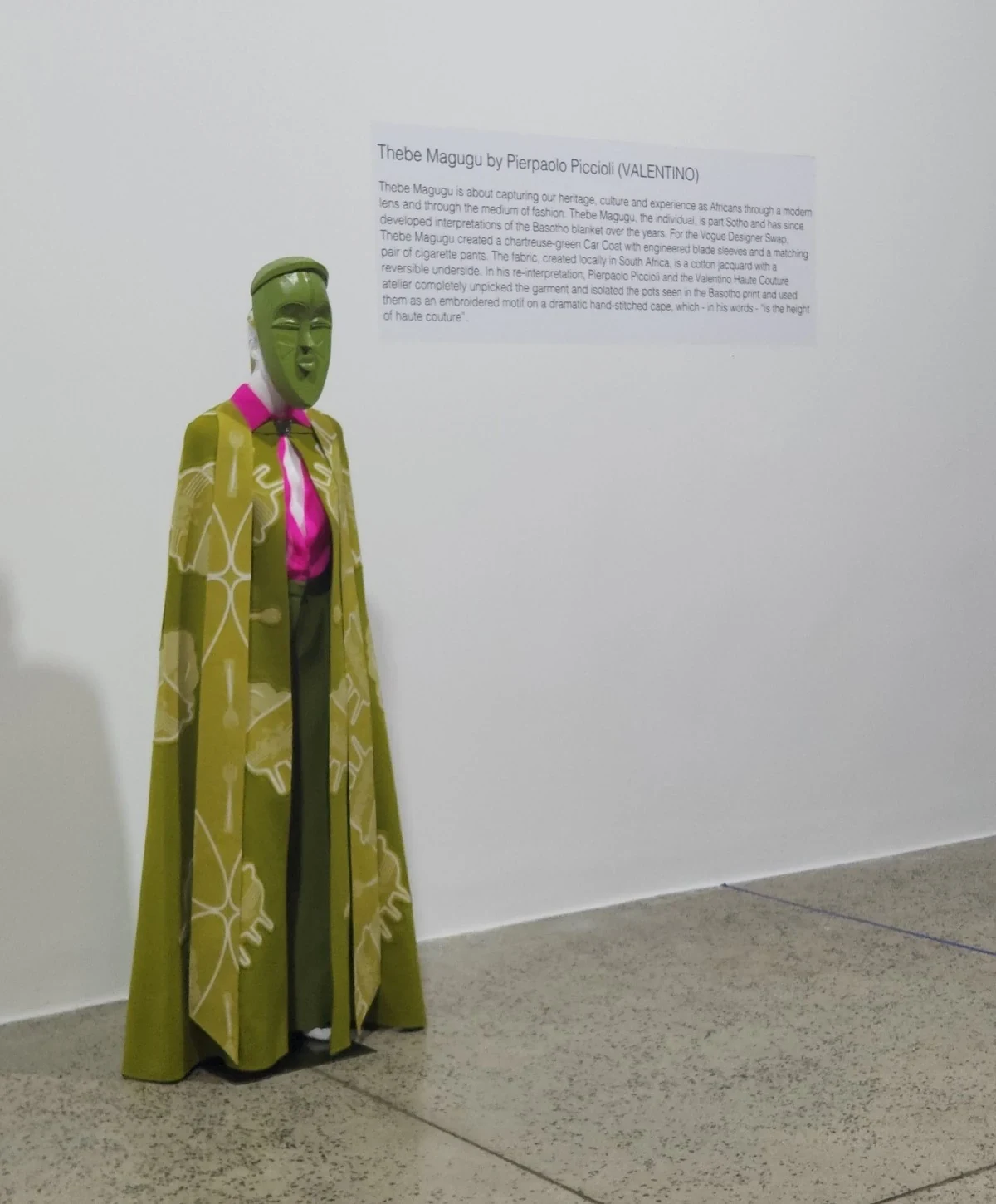 Thebe sent over a chartreuse trench coat and trouser suit, while Pierpaolo sent a cerise pink haute couture gown from Valentino's Spring 2018 collection. They each took apart these garments to create something new in their brand's aesthetic. Thebe stayed true to his brand ethos, creating a couture-level parka with exaggerated bubble sleeves with a blouse worn underneath, and an isicholo headdress inspired by Queen Nandi of the Zulu nation, with a logo merging the Valentino and Thebe Magugu brands.
This also explains his humility- he was raised to respect everyone and have that quality that every African has: ubuntu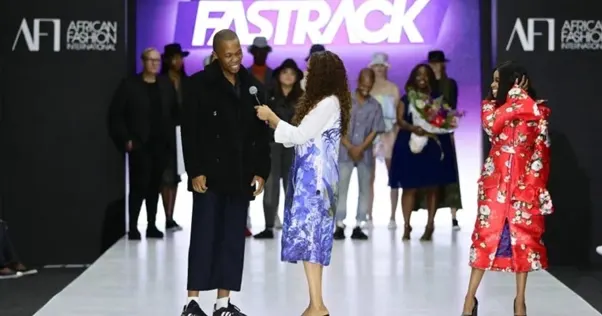 Thebe was a finalist during the AFI Fastrack competition in 2015. Fastrack is a development platform for emerging designers who then go on to be extensively mentored in the business of fashion through a range of development opportunities presented through AFI's various marketing and event platforms.
Four years later, he won one of the most important fashion competitions, the 2019 LVMH Prize, making him the first African designer to win.
The two competitions allowed him to prove his mettle as not only a talented designer but one who has something important to say. He provides something different in the fashion industry that no one else is doing.
It is a testament to his character, talent, and how likable he is that the Glow Studios in Riviera, Johannesburg, had just over a hundred people to fete the designer as he announced his participation in a special feature published in the September issue of US Vogue. Anna Wintour invited Pierpaolo Piccioli of Valentino and Thebe to be part of the fashion bible's dress-swap initiative, which sees designers reimagine each other's designs to remake them in their brand's aesthetic.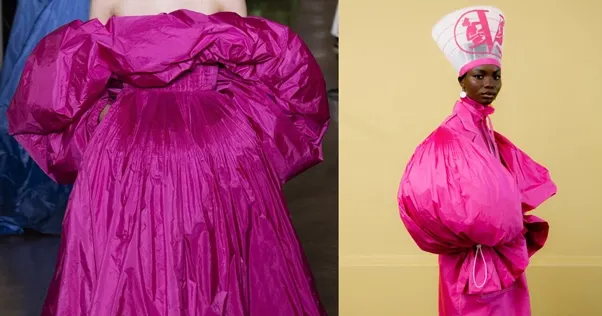 Pierpaolo reconstructed the trench and trousers to create a luxurious cape and trousers. It is an exciting exploration of finding new ways of interpreting each designer's culture and style of working.
The final looks are an ode to how both designers respect each other's work, style and unique contributions to the global fashion world.
Global success
Thebe has had a great year in the industry after being asked to be the first guest designer for the late Alber Elbaz's label, AZ Factory. He created a capsule collection that paid homage to the legendary designer and his vision for AZ Factory while merging with Thebe's design aesthetic. It's a range that has been well received by the luxury fashion market and has been worn by performers like British icon, Grace Jones.
Adidas recently revealed their latest sportswear collection designed by Thebe, which will be worn by all Adidas-sponsored players, including Stefanos Tsitsipas, Garbiñe Muguruza, and Dominic Thiem, at the final tennis grand slam of the year, the US Open in Flushing Meadows, New York.
Thebe's talent has allowed him to be seen as one of the designers who are regarded as the future masters of the fashion industry. His designs are filled with themes and details that borrow from Africa's rich history and he views Africa from a lens that celebrates the richness of the continent. And even with the issues that engulf the continent, there are still some beautiful stories to tell. And Thebe tells them, using fashion.